Due to multiple offers and approaches made by banks, Mr. Rudra had accumulated 4 credit cards in 2 years during the course of his employment. One was a shopping card that availed various discounts on purchases, the Second was a fuel card that allowed him to waive off certain fuel charges, the third was a travel card that allowed him to redeem free air miles and the last one was a general use credit card.
With a credit card debt of Rs. 3 Lakhs, Mr. Rudra was able to rotate funds and meet his timely dues with the help of his steady job and consistent salary. While regular payments helped him reduce his debt to Rs. 1 Lakh, within a month; he had an outstanding debt of Rs. 2 Lakh which included monthly dues and penalty interests. This was because of his unemployment. Although he was employed again in the next few months, he realized that he owed way more than he borrowed due to penalty interest and charges.
Now, with a debt of Rs. 4 Lakhs, he was only able to pay off the interest and penalty interest amount of the monthly dues for all 4 banks. He realized that 10 years down the lane he'd still be in the same position with the same principal outstanding.
How Can StashFin Credit Line Card Help You Pay Off Your Credit Card Bills?
StashFin, the digital money lending company allows you to amalgamate all your credit card bills into one under its debt consolidation personal loan. This enables the borrower to make only one monthly installment at a comparatively lower interest rate. It also replaces your high-interest debts with a low-interest loan thereby lowering the total interest paid in the long run.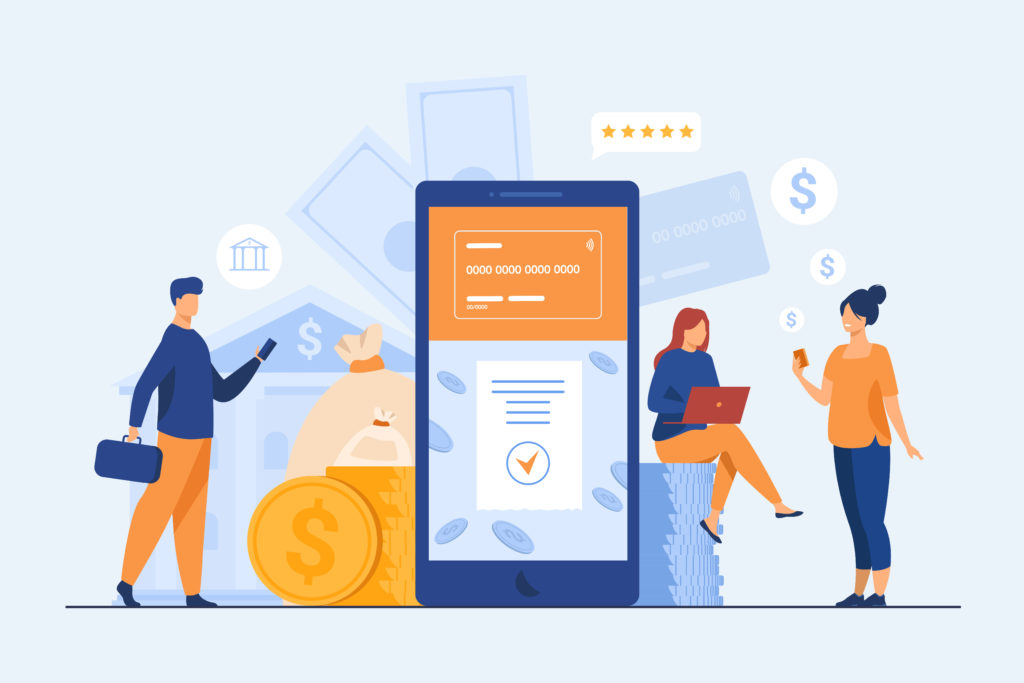 StashFin provides a credit limit of up to Rs. 5,00,000 with interest rates starting from 11.99%. The credit amount can be repaid in flexible EMI tenures ranging from 3 to 36 months. The StashFin personal loan, which is equipped with a credit line card powered by visa; can be used in ATMs, POS terminals for offline transactions, and at merchant sites to make online payments. The advantage of the StashFin credit line card is that you pay interest only on the funds you use and not on the entire credit line.
What are the charges levied on the StashFin Credit Line Card?
You can avail the debt consolidation personal loan with StashFin at absolute transparency. There is a nominal processing fee, no hidden charges, zero prepayment, and other charges. However, you can completely clear your loan amount once you have paid your first 3 EMIs on time. StashFin also provides up to 10 free ATM cash withdrawals in a month.
Features of the StashFin Credit Line Card
Provides instant approval on your loan amount.
Requires minimum documentation.
Loads cash from the app to the credit line card within 90 seconds.
Provides access to funds 24*7.
Enables 100% cash withdrawals.
Easy EMI option.
Allows instant transfer of funds to the bank account.
Allows partial repayments for cash withdrawals at low-interest rates.
Can reprice the loan amount with a good repayment history.
Transfers can be made through the card or directly from the account.
100 % secure channels that protect sensitive information.
Referral benefits can be used to lower the loan repayment amount or to make purchases on discounts.
Visit StashFin today to avail a convenient and hassle-free debt repayment process.