A medical emergency could happen to anyone at any time; specifically, given the current pandemic situation. It could be a freak accident as you are riding home or a routine medical test could throw up surprises that you are not financially prepared for. A no-strings-attached medical loan that is easy to avail, charges a reasonable rate of interest, and can be disbursed quickly is what would help you in such a situation, and StashFin is exactly that.
Medical loans from StashFin fill a void that most financial institutions overlook. It is a loan that helps you in your darkest moment and can be availed at a click of the button on your mobile phone; convenient, isn't it?
What is StashFin Medical Loan?
Very simply put, StashFin medical loan refers to an emergency loan that helps you meet all your medical expenses that include hospital bills, treatments, medication, surgeries, and more, with zero collateral.
Do I qualify?
Are you over the age of 18 and do you earn ₹15,000 a month? Then yes, you can avail StashFin's Medical loan!
Fulfill the easy-to-meet eligibility criteria and get the loan you need by submitting only a few basic documents.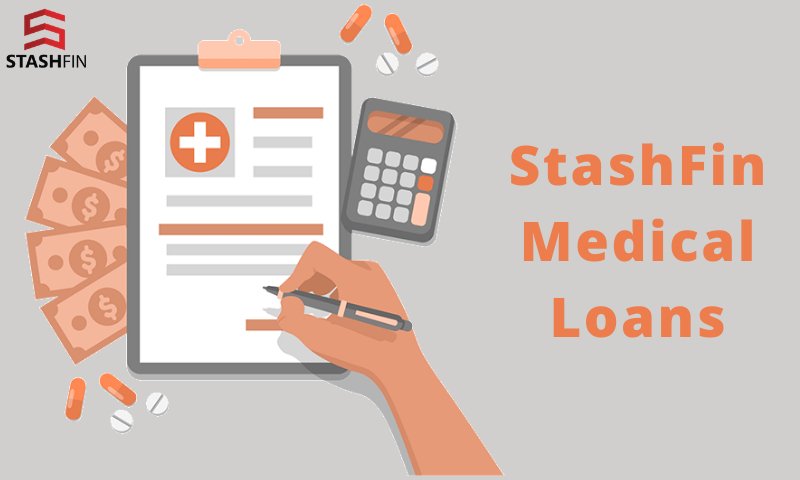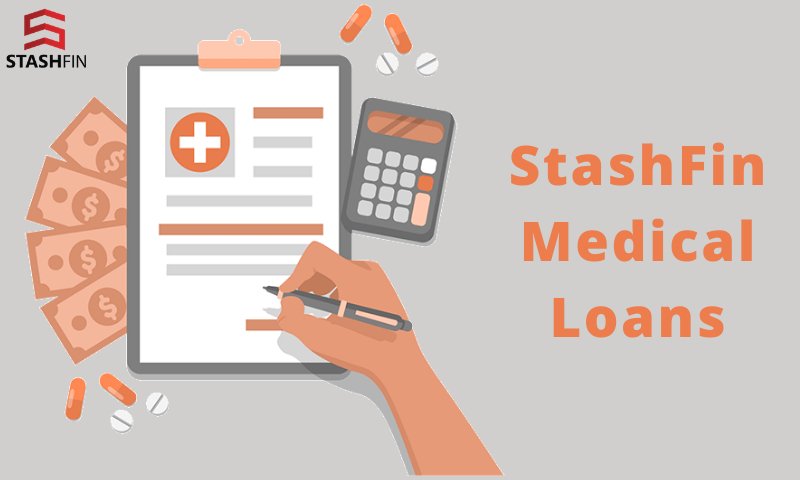 Features and Benefits
Loans ranging from ₹1,000 to ₹5,00,000.
Reasonable interest rates.
Minimum documentation required – as long as you have your Aadhaar card and income proof, you are good to go!
The entire loan application process is digital – there is no paperwork hassle involved!
The loan will be approved within 5 minutes – quick and easy!
Disbursal of the loan amount will be in your bank account within 24 hours.
You can use the funds as and when needed and pay interest on only used funds.
EMI paying window ranging from 2 months to 4 years.
How to apply for a Medical Loan?
Step 1: Go to our website and fill in basic personal and income details.
Step 2: Decide on the desired credit amount and tenor that suits you best – and get instantly approved!
Step 3: Submit the necessary documents to our StashFin agent who will contact you.
Step 4: Receive the money in your bank account within the next 24 hours.
Step 5: Arrange for your medical treatments and be on your road to good health!
To apply for a StashFin Medical Loan, visit www.StashFin.com or download the StashFin mobile app today.